Porozmawiajmy o jakości
The company puts quality first. We have been awarded ISO and HACCP. Our products meet IPO and EUREGAP standards.
What is IPO – eng. Integrated Fruit Production. For many years our suppliers have held IPO certificates. They prove that our fruits and vegetables are of best quality, healthy and are free of any harmful substances. Our company is also active in providing fruit and vegetable producers with training on IPO and EUROGAP implementation.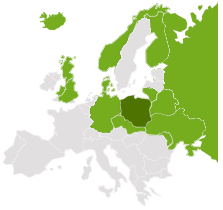 Our modern storehouses and ULO/CA cold stores as well as modern sorting and packing lines enable us to supply only the best quality products. .
These norms allow us to successfully deliver our products to Western Europe countries.